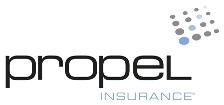 Account Assistant
Featured
2019-06-07 Propel Insurance 1201 Pacific Avenue #1000
Description:
The Account Assistant's main role is to ensure customer satisfaction by processing service requests in a timely, efficient and accurate manner
Job Functions:
Process service related requests that comply with company standards such as: certificates, endorsements, cancellations, auto identification cards and preparing policy binders.
Order loss runs, gather applications and other materials needed for the pre-renewal process.
Assist Account Manager with tasks such as policy checking, premium audits, securing premium finance arrangements, etc.
Maintain and update database in both Sagitta and Paperwise ensuring proper and accurate documentation.
Participate in and complete assigned training goals.
Establish and maintain reputable relationships with carrier representatives, clients and peers.
Perform other duties as assigned by the Commercial Lines Supervisor and/or Team Coordinator.
Knowledge and Skills:
Strong oral and written communication skills.
Demonstrated proficiency in MS Office: Word, Excel, Outlook.
Agency Management System Experience. AMS Sagitta preferred.
Strong work ethic – timely follow-up, team oriented, proactive, detail oriented, and dependable.
Ability to work independently
Experience and Education:
State of Oregon Agents License or ability to obtain one within 3 months.
Insurance experience preferred.
College degree preferred.
Other Requirements:
Occasional travel to remote office locations, seminars, training, and conferences.
Valid driver's license.
Do not contact this company in solicitation of any product or service.