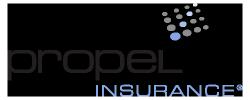 Account Manager
2019-06-07 Propel Insurance 1201 Pacific Avenue #1000
Description:
The Account Manager's main role is to ensure customer satisfaction and client retention by delivering timely, consistent, and quality service.
Job Functions:
Process service requests:

Prepare quality submissions to carriers on behalf of client or prospect.
Review and analyze quotations received from carriers.
Prepare professional and accurate proposals for presentation to our clients.
Prepare professional and accurate summaries for existing clients.
Review endorsements for accuracy.
Process premium audits and assist client in event of a dispute.
Prepare certificates of insurance.
Perform contract review with respect to insurance requirements.
Prepare and deliver timely binders and invoices upon binding of coverage. Secure premium financing when needed.0
Review newly issued policies for accuracy before delivery to clients.

Follow-up in a timely and professional manner with all clients, carriers, producers and peers.
Maintain and prioritize workload, including work to be handled by Account Assistant.
Conduct monthly renewal meetings with producer and other Account Managers on the team.
Maintain certifications and complete assigned training goals.
Maintain current knowledge of underwriting requirements and authority outlined by each carrier.
Perform other duties as assigned by the Commercial Services Supervisor or Team Coordinator.
Knowledge and Skills:
Strong oral and written communication skills.
Solutions oriented toward delivering services.
Demonstrated proficiency in MS Office: Word, Excel, Outlook.
Agency Management System Experience. AMS Sagitta preferred.
Strong technical coverage knowledge of commercial lines.
Strong work ethic – timely follow-up, team oriented, proactive, detail oriented, and dependable.
Ability to work independently
Experience and Education
Minimum 3 years industry experience.
Oregon State Agents License.
Industry related certifications preferred.
2 + years working in a similar capacity preferred.
College degree preferred.
Physical Requirements:
Occasional lifting of files approximately 20 pounds or less.
Other Requirements:
Occasional travel to other office locations, seminars, training, and conferences.
Valid driver's license.
Do not contact this company in solicitation of any product or service.