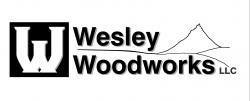 Construction worker/ Laborer
Featured
2021-03-06 Wesley Woodworks, LLC Rogue Valley
Description:
Construction Worker/ Laborer
Are you looking for a full time or part-time opportunity in construction? We are now hiring a construction worker for Wesley Woodworks, LLC. Looking for reliable individuals with experience or willingness to learn construction and carpentry trades.
Construction Worker Duties and Responsibilities
Preparing materials, tools, and equipment at the construction site.
Follow instructions and use tools and equipment to complete daily tasks
Complete all assigned tasks in a timely and efficient manner
Provide assistance to contractors as needed
Clean worksites and clear debris
Ensure construction equipment and tools are cleaned and stored properly
Be 100% safety minded & follow safety rules
Construction Worker Requirements and Qualifications
Some experience in construction preferred but not required
A valid driver's license & reliable transportation
Own tools is preferred but not required
Personal phone that works
Ability to physically stand, bend, squat, and lift up to 75 pounds
Able to work independently or as an active member of a team
Excellent communication skills
If you are interested please send your resume with contact information to andy@wesleywoodworks.com
Do not contact this company in solicitation of any product or service.