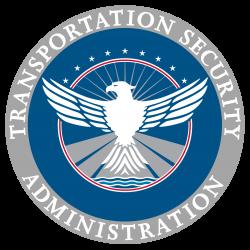 Transportation Security Officers
2022-05-23 The Transportation Security Administration 1000 Terminal Loop Pkwy 16.90 hour Sign On Bonus: Earn a $1000 Sign-On Bonus
Description:
TSA is hiring Transportation Security Officers at Rogue Valley International Airport-Medford and they're offering a very generous $1,000* SIGN-ON BONUS! These full- and part-time positions start at $16.90 per hour and include excellent federal medical, dental and retirement plans, as well as other benefits for you and for your family. Also included is paid on-the-job training, weekend and holiday pay and even a potential pay raise after just six months.

If you have ever considered federal employment, this is a perfect time to make your move. You'll enjoy stability and can take advantage of rapid advancement and long-term career possibilities.  

You'll also be serving a cause much greater than yourself in a mission that matters—ensuring safe travels. Our team of dedicated Transportation Security Officers is helping protect the nation's transportation system. 
Apply online: https://jobs.tsa.gov/search/jobs?hiringpath%5Bpublic%5D=public&keyword=TSO&location=Medford%2C+Oregon&op=Filter&utm_source=roguevalleyjobs&utm_medium=jobboard&utm_campaign=tso_mfr&utm_content=mfr_jobpost 

*Some conditions apply.
Do not contact this company in solicitation of any product or service.