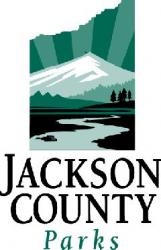 Howard Prairie Lake Resort & Campgrounds
2023-03-16 Jackson County Parks - Howard Prairie Lake Resort 3249 Hyatt Prairie Road, Ashland 15.00+ hour
Description:
Are you looking for a great seasonal job? Do you like working outdoors or in a resort-style environment, with beautiful mountain views, and opportunities to meet and assist the public in a recreational atmosphere? If you are a team player with a great work ethic, who is looking for a great opportunity to make a difference and have a little fun too, please consider one of our Seasonal Store/Cafe, or Ranger Assistant positions at Howard Prairie Lake Resort, located on Howard Prairie Lake, in the mountains above Ashland, Oregon. Jackson County Parks is hiring for Seasonal Positions (up to 6-months) at Howard Prairie Lake Resort and Campgrounds.
Store/Cafe Assistant Duties at Howard Prairie Lake Resort
Answering questions of customers.
Working the Point-of-Sale System and Register, including Cash Handling Procedures.
Selling Day Use Permits, Season Passes, Ice, Firewood, and all other Store items.
Assisting with operations and maintenance of the Store/Café facility.
Setting up and stocking all necessary supplies
Preparing food for service and cooking menu items to required safety standards.
Maintaining a positive and professional approach with coworkers and customers.
Must have or obtain a Food Handler's License within 30 days of beginning work at the store/café.
Other duties as assigned.
Ranger Assistant Duties at Howard Prairie Lake Campgrounds
Camper Compliance – Fee Collections
Cleaning restrooms, picnic areas, campgrounds, and other park facilities.
Mowing lawns; weeding planters; maintaining irrigation systems.
Meeting the public.
Cashiering and selling of Firewood, Ice, Park Entry Permits, Daily Fishing Licenses, and other park goods/services.
Checking in campers.
Giving directions and answering questions concerning park rules and regulations and general information about the parks.
Ranger Assistants must be at least 18 years of age and possess a current Oregon driver's license with an acceptable 5-year driving record (DMV).
To Apply Online: www.jcor.us/ParksJobs
Do not contact this company in solicitation of any product or service.