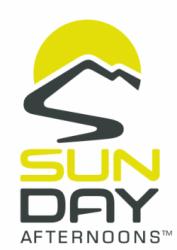 Customer Loyalty Manager
2023-03-16 Sunday Afternoons 340 A Street, Suite 1 $50,000 - $55,000 year Hybrid Remote
Description:
SUNDAY AFTERNOONS
Title: Customer Loyalty Manager
Location: Ashland, OR
Position: Full Time
DESCRIPTION
The Customer Loyalty Manager strives to increase customer following, satisfaction, and loyalty by ensuring all customers receive outstanding and friendly service. Reporting to the Global Sales Operations Director, the Customer Loyalty Manager oversees the Customer Loyalty Department and ensures the department is running efficiently and profitably.
RESPONSIBILITIES
Oversees Domestic and Canadian B2C and Domestic B2B channels of business.
Hires, trains, develops, and manages Customer Loyalty team members to provide impeccable, friendly, solution-oriented service to customers.
Demonstrates ways to improve the customer service experience, create engaged customers, and facilitate organic growth.
Ensures order processing, onboarding of new customers, and returns are accomplished in a timely, accurate fashion.
Develops service procedures, policies, and standards.
Coordinates with Distribution Team, Inventory Team, and partners to ensure on-time deliveries to customers.
Takes ownership of customer issues and follows problems through to resolution, all the while delighting the customer and enhancing the Sunday Afternoons brand.
Keeps accurate records and documents customer service actions and discussions.
Manages preseason order entry, ensuring timely execution.
Nurtures collaboration between Sales and Customer Loyalty; engages weekly with the Sales team to stay apprised of new programs, initiatives, and promotions.
Raises the flag immediately when quality trends in product or service issues arise and communicates cross-departmental issues and solutions as necessary.
Maintains an orderly workflow according to priorities, and all other duties as assigned.
REQUIREMENTS/PREFERENCES
Education and Background:
Education: bachelor's degree preferred.
Minimum Experience: 3-5 years in customer service or retail management.
Communication: Communicates professionally and in a friendly manner, both verbally and in writing; presents information effectively.
Problem Solving: Identifies and resolves problems in a timely manner and with a customer service orientation; gathers and analyzes information skillfully; develops alternative solutions.
Planning/Organizing: Prioritizes and plans work activities according to timelines and deliverables; sets goals and objectives.
Teamwork: Balances team and individual responsibilities; exhibits objectivity and openness to others' views.
Judgment: Exhibits sound and accurate judgment; supports and explains reasoning for decisions; includes appropriate people in decision-making process.
Systems: Has a strong working knowledge of MS Office, Shopify, NetSuite, and CRM tools.
BENEFITS
Medical, dental, and vision insurance
Paid Time Off (PTO) plus holidays
Retirement plan with employer contribution
Volunteer day (one paid day per year for company-sponsored volunteer work)
Gym membership reimbursement
Salary dependent on experience and qualifications
WORK ENVIRONMENT
Fun, fast paced, hardworking office environment
Dog-friendly office
Half-day Fridays
Hybrid work environment: 3 days in office and optional 2 days working from home
Please submit a cover letter and resume to jen@sundayafternoons.com no later than April 14, 2023.
No phone calls or walk-ins.
Do not contact this company in solicitation of any product or service.