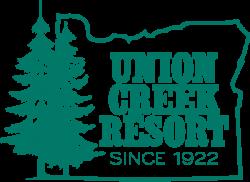 Food Prep Worker - Union Creek Resort
2023-05-25 Aramark Destinations: Union Creek Resort 56484 OR-62 Prospect, Oregon $17-22 hour
Description:
Apply directly here: https://aramarkcareers.com/UnitedStates/job/Prospect-Food-Prep-Worker-Cook-Union-Creek-Resort-OR-97536/974022900/
Job Description
The Food Prep Worker is responsible for assisting cooks, chefs, or food service managers by preparing ingredients for recipes and performing other food preparation and service tasks. The Food Prep Worker II should prepare food according to recipes and production guidelines while adhering to food safety, food handling, and sanitation procedures. Essential functions and responsibilities of the position may vary by Aramark location based on client requirements and business needs.
Job Responsibilities
Prepares a variety of food according to production guidelines and standardized recipes
Sets up workstation with all needed ingredients and equipment
Prepares ingredients by measuring, weighing, mixing, chopping, trimming, and peeling food items
Safely utilizes a variety of utensils including knifes
Arranges, garnishes, and portions food according to established guidelines
Properly stores food by adhering to food safety policies and procedures
Cleans and sanitizes work areas, equipment, and utensils
Maintains excellent customer service and positive attitude towards guest, customers, clients, co-workers, etc.
Adheres to Aramark safety policies and procedures including proper food safety and sanitation
Ensures security of company assets
At Aramark, developing new skills and doing what it takes to get the job done make a positive impact for our employees and for our customers. In order to meet our commitments, job duties may change, or new ones may be assigned without formal notice. 
Qualifications
Previous food prep experience preferred
Knowledge of various food prep methods, proper knife handling, and food safety regulations such as proper food handling, sanitation, and storage preferred
Must be able to obtain required food safety certification
Demonstrates basic math and counting skills
Demonstrates interpersonal and communication skills, both written and verbal.
Do not contact this company in solicitation of any product or service.